Our Activities
Sports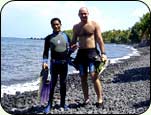 Diving / snorkeling
Indonesia has got excellent diving spots. The Gilis, Nusa lembongan, the Menjangan marine park and Amed on Bali and the marine park north of Java will overwhelm you.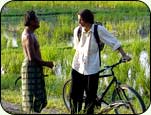 Cycling
We provide easy cycling day or half day trips around villages and more or less flat countryside. They can be done by anyone. We can upgrade the difficulty on request.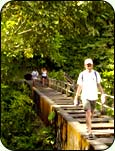 Trekking
The trekking we provide are walks between 3 and 8 hours, except trekking on the Rinjani national perk which can be 4 days long with overnights under a tent.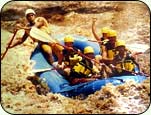 Rafting
It can be a nice way to explore nature. But you should know that the prices are based on international standards (as is the level of security). In other words it is quite an expensive activity compared to many others in Indonesia
Surf / bodysurf
Bali is a worldwide famous surfing place, especially in the southern part of the island (Kuta, Uluwatu, Canggu…). You got great opportunities in Java and Lombok as well but usually you need to be experienced (surfing can definitely be dangerous if you overestimate your capability).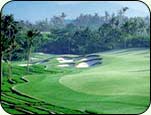 Golf
There are plenty of golf courses in Indonesia, the best of all being located close to Tanah Lot in Bali, designed by Greg Norman (likely the best in Asia !). You get cheap deals in Java but in Bali you may have to spend the same amount of money then in your own country.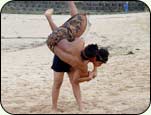 Mepantigan
MEPANTIGAN is traditional Balinese martial arts that involve the techniques of throwing and locking. The performance is accompanied with traditional Balinese orchestra "gamelan" such as gagambuhan. The fighters wear a uniform consisting of bebuletan (sarong), kancut, guladginting, and udeng (head-dress). This game can be performed in the beach or wherever space available.