Travel Tips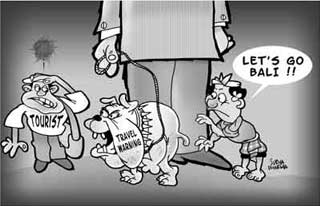 While you are traveling out of town, remember that anything unpleasant could crop up. So it's a good idea to be prepared for things like crime, an illness, or some kind of loss to your property.
If you're traveling out of the country, you want to check to see if there are immunizations that are required to enter. You can check with the country's health department to see if there are any recommendations.
While you have to complete some, you might also want to look into those that are just recommended. Talk with your doctor as to where these are given and get them well before you leave in case there are side effects that you experience. Also, find out more about the health policy from your health insurance company. In some cases you may have to pay for additional coverage for foreign travel. It is better to know all this in advance rather than get caught unawares afterwards. Also, you need to be sure that you are covered no matter what happens.
In a foreign country you must avoid drinking tap water and eating food that is not fully cooked. Uncooked or semi-cooked food could harbor bacteria. So, make sure your food is properly cooked to kill any bacteria. You might have to resist the temptations of trying out any salsas or
guacamoles unless they are made fresh for your order.
In spite of all your precautions, you might experience food poisoning in a foreign country. In that case, make sure you drink lots of water and take some anti-diarrhea medications. However, it's best to consult a local hospital if your problem persists. To keep crime at bay, take as little cash as possible, and keep would-be thieves at arms length by maintaining a low profile. It's probably a good idea to leave your designer clothes and jewelry behind. You really wouldn't want to attract the wrong kind attention from a mugger or thief.
You might want to think of bringing traveler's checks instead of large amounts of checks. These are much safer as they require two signatures as well as a presentation of identification to cash and use. If they are stolen, they are easily replaced with a phone call to the original dispenser.
In terms of loss, you will want to check with your insurance policies to see if you can add on to ensure that your valuable are protected. You might be able to purchase a little policy for your trip. This can cover things that you've brought as well as the car that you drive or souvenirs that you pick up.
Traveling abroad is easy when you plan things out. That way, it is as safe as any place within your locale.
See also : Travel Tips for Bali Indonesia